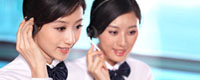 Name: Ivy Yang
Tel: +86 0731 22160466
Fax: +86 0731 22160196
Mobile: wechat/whatsup ID +86 18107334899
E-mail: sales@upcarbide.com
E-mail: ivy@upcarbide.com
Add: No.849,Hongqi North Road,ShiFeng District,Zhuzhou City,Hunan Province,China. post code 412000
Skype: ivyyang316
MSN: yangjuan316@hotmail.com
QQ: 2498362811






ZhuZhou Up Cemented Carbide Co.,Ltd located in zhuzhou,the hometown of carbide alloy, we can suply all kinds of tungsten carbide tools ,such as tungsten carbide rod,tungsten carbide plates,tungsten carbide strip,tungsten carbide mill roller,tungsten cabride insert,tungsten carbide disc cutter,tungsten carbide mold,tungsten carbide button for mining and welding materials and so on.
Collection of zhuzhou superior transportation environment, advanced alloy production technology, has the rich production and processing technology of talent, we can provide you tungsten carbide goods with excellent quality, competitive price and best services.
Our enterprise cultures are Quality Priority,Reputation first,excellence Service , and meritorious service.
[
More
]